Products tagged with Honing
(2)
Puffed Buckwheat with Honey
As with maize grains, buckwheat groats can be popped. The result: 'buckwheat popcorn', which we have sweetened with natural honey. Tasty and healthy; the kids just love it. GMO-free, i.e. without genetically modified organisms.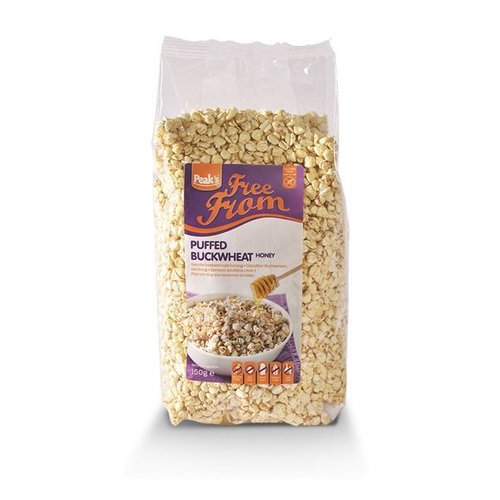 Crunchy Honey & Nuts
Peak's - Crunchy Honey & Nuts. Crispy breakfast cereal with honey and nuts. The best treat for every lover of crunchy breakfast cereals. Prepared with real honey, delicious hazelnuts and almonds!