Products tagged with Vanille
(2)
Cake Mix Vanilla
This tasty cake mix includes ingredients such as rice flour, maize flour and potato starch flour. A little vanilla and caramel were added to ensure a fine flavour. Great fun, baking a cake with your kids on a free afternoon!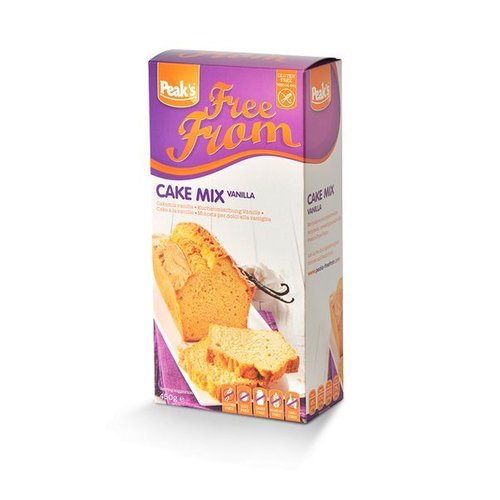 Crispy Pillows with a Chocolate and Vanilla Filling
A tasty and healthy snack based on maize flour and rice flour. Genuine cacao and milk have been used, among others, for the chocolate flavour filling. The vanilla filling, too, is filled with healthy ingredients such as milk and soy flour.